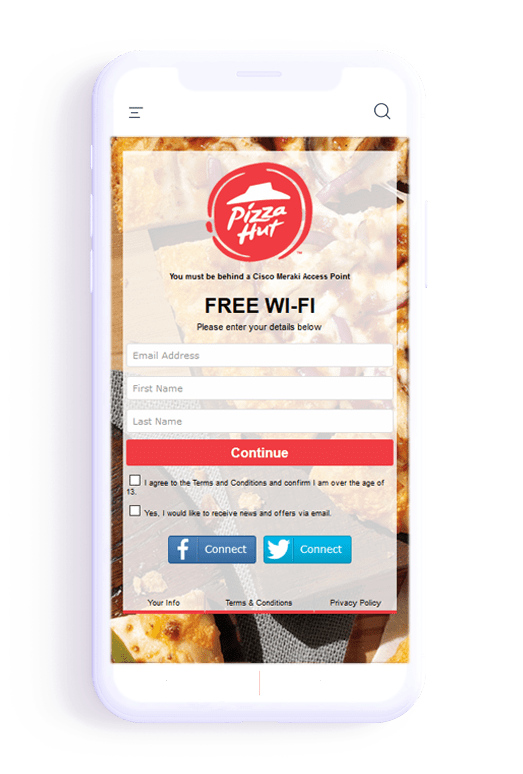 Let visitors sign on to your guest network using SMS authentication. Adding to our

We have been busy over Christmas and have updated the Splash Access website

Hyundai Motor has partnered with Rockar for the creation of a new digital

Social login now makes it easy for people to register onto your Splash

We have been busy over Christmas and have updated the Splash Access website

Let visitors sign on to your guest network using SMS authentication. Adding to our

We have been busy over Christmas and have updated the Splash Access website

Telstra, Australia's largest telecommunication is providing free access to all of its Telstra

Meraki Splash Guest Ambassador, a straight forward easy to use visitor email administration

Splash Access Meraki Splash Page Email Marketing System Upgrade. The new upgrade now

Splash Access have been working hard with clients all over the world and

To help with the migration of you Meraki PayPal account to Splash Access

Just a quick update to let you know after another 6 months development

Splash Access are partnering with JT Global to provide free WIFI access for

Splash Access has provide free WIFI guest access together with JT Global for

Splash Access is please to announce full API integration into Emma . Advanced

Splash Access is pleased to announce a new feature across our product range

Reception / Lobby Ambassador Splash Access' NEW PRODUCT, the Reception / Lobby Ambassador, is

Splash Access has developed and implemented a module to push data into Fishbowl

The Authorize.Net Payment Gateway allows you to accept credit cards and electronic checks

Splash Access is please to announce full integration into 123-txt for SMS Authentication

Splash Access is pleased to announce another new feature across its full product

Take a look at our Meraki Splash examples, we allow you to create

Meraki MR/MX AD Support. Cisco Meraki devices (MR access points and MX security appliances)support

Raj Krishna, Wireless Product Manager, presents the Cisco Meraki wireless platform. He discusses

Splash Access have been really busy over the past few months and have

SplashAccess is pleased to announce V3 of our Portal. Build Captive Portals with marketing

SplashAccess is please to announce the launch of SplashGo , Everything you need

Splash Access for Cisco Meraki is pleased to announce certification for use with

Cisco Meraki Access Points / MX security devices now integrates directly into the

Splash Access is pleased to announce the first integration into the New Cisco

Our New V6 dashboard means you can quickly build detailed customer profiles and

Create & Deploy Cisco Meraki Geo-Fenced Coupons or Loyalty Cards using IOS Wallet

Limiting the data rate allocated per user can help to prevent bandwidth hogging.

Instantly connect Webhooks with Zapier – an easy way to automate your work.

Splash Access is pleased to announce the release of its IPSK module .

The hotel WIFI login system process can be a complicated one, which takes

The Coronavirus (COVID-19) pandemic is impacting our global community at an unprecedented scale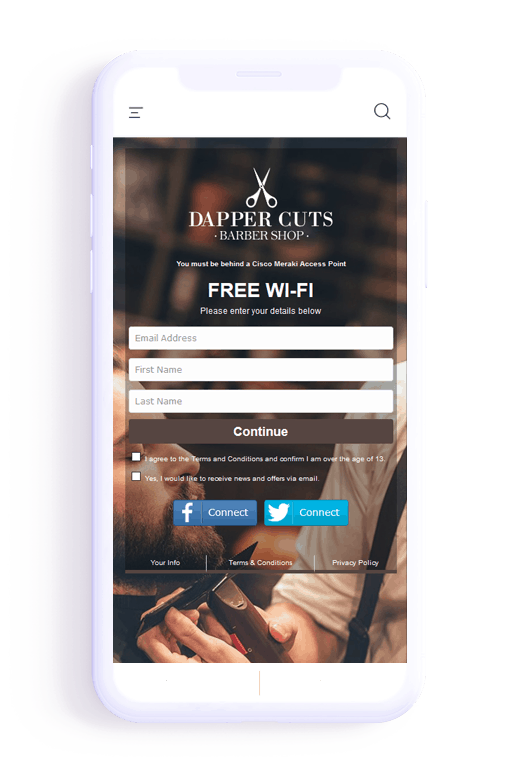 Our Best Services

Offering users easy access onto to the Guest Wi-Fi network with different systems, Multi-pro, Payment, Guest Ambassador plus more amazing features for your Meraki WIFI Access point.
Perfect Integration
Splash Access API Technology Partners. The strategic solution partnerships with the following companies to enhance SplashAccess.
READ MORE
SplashAccess' Traditional accounts with automatic login system, social media, advert system and many

SplashAccess' PayPal Pro account offers credit card billing and supports PayPal Standard, Express,

Meraki Splash Ambassador, is a straight forward easy to use visitor administration system
Who Are We?
We are an Information Technology company based in the UK providing Web Development, Computer Support and Bespoke Application Development to small and large business customers. Our aim is to provide a service that you can trust!
Monday To Friday: 9am To 6pm
(Out of Hours: Ticket Support)